What is a home inspection?
by Colleen Kulikowski Home Inspection Basics To some Buffalo home buyers they feel that the home inspection process is a big mystery. Hom...
Too good to be true Realtor promises
by Colleen Kulikowski "BUY THIS HOME AND WE'LL BUY YOURS!!" REALTOR Promises.  Recently I had a conversation with a home seller th...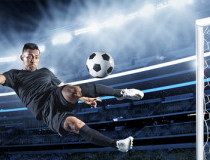 5 Ways to Increase Your Credit Score
by Colleen Kulikowski Scorrrrrrrre!!!!!! Celebrate a World Cup of Your Own You may not make it to the FIFA World Cup this year in ...
Your Buffalo Home – Selecting the Right Real Estate Agent to Represent YOU!
by Colleen Kulikowski Selling your Buffalo home should be treated as any other transaction. It should be made without emotional involveme...